BACK TO NEWS LISTING
28 Oct 2013
HARPS Marine Purchases Two Sets of 4,400BHP AHTS
HARPS Marine is a newly established division of the HARPS Group. Currently, there is a lack of good operators in Nigeria and in West Africa. With the strong management that HARPS Group is able to bring onto the table, HARPS Marine aims to become a quality marine operator in the African continent within the next five years.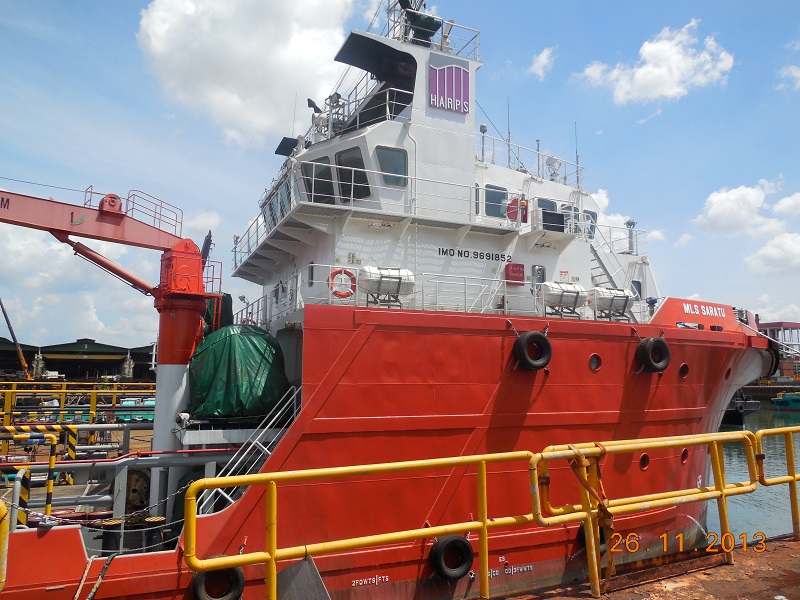 As part of the long term development plan to build capacity and to qualify as a local shipowner in Nigeria, HARPS Marine has made the decision to purchase several units of offshore marine vessels in the next two years. This month, HARPS Marine has gone ahead to purchase two sets of 4,400BHP newbuild AHTS from a Singaporean shipowner.
The first vessel, to be named MLS Saratu, will be delivered to HARPS Marine by the end of next month, while the second vessel is expected to be completed and delivered by June 2014.
These vessels are extremely suitable for the Niger Delta, and can be used in a variety of roles, such as anchor handling for work barges, line handling for tankers at the oil terminals, towage duties for material barges, and even supply runs for many of the projects. The company believes that these two vessels will be a good starting point for her fleet, and hopes to establish her credence in the Nigerian market with them.